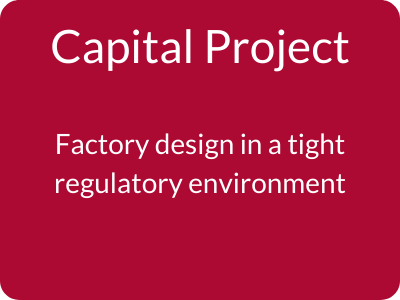 The client needed to finalise the design of a large processing factory in south east Asia. There was no internal resource available to complete the process design. The factory needed to produce product for many countries, each with its own stringent regulatory requirements.
Bullant worked with client personnel to:
Create a process map of the facility identifying expected running rates
Prepared a preliminary, optimised schedule showing which products were the priority
Investigated the regulatory requirements of each destination country
Modified the design and capability in response to the regulatory requirements
From this work, Bullant were able to prepare a process design for the whole factory that connected the business requirements with the technical capability of the proposed plant.
Bullant then prepared the process specification for the internal project managers.
A very complex project was kept on track with the injection of Bullant capability and resource.