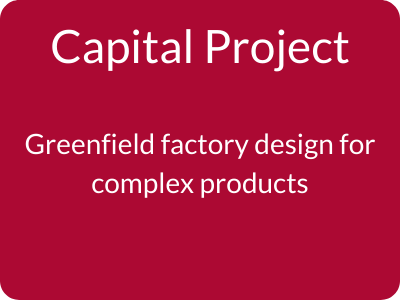 Bullant was asked to lead the design of the production equipment and services for a greenfield factory development. The factory would be required to produce product formats that were complex, had a wide size range and included a complex array of pack components .
Bullant worked with client personnel to:
Prepared a preliminary, optimised schedule showing the number of lines required.
Created process maps for each of the 4 lines in the facility identifying expected running rates and v-curves.
Completed the process design for the required services
Prepared the documentation required for the tender process.
Bullant then provided the client-side contract management required to deliver the project.
A very complex project was kept on track despite an aggressive timeline.