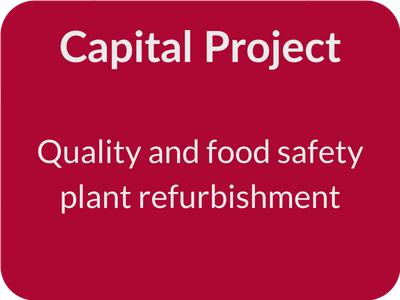 The client need to roll out a corporate-wide quality and food safety initiative at one of its sites. There were not enough internal resources with the right skill-set to complete the work.
Bullant supplied professional project management resources to scope, design, tender and contract manage the work. The scope included:
replacement of 80% of the walls and ceilings in the manufacturing area
recoating of floors in all wet areas
installation of new foreign material detection equipment
The quality and food safety initiative for this site was completed on time and on budget.